We have made multiple purchases with Jason as our realtor in Myrtle Beach. Jason's knowledge and friendly, non-pushy approach is very refreshing for buyers out-of-state like us. We relied on Jason's expertise to help guide to the perfect investments at the right time. We most certainly recommend him to any prospective client
-Chris and Melissa Barto, Repeat Buyers (2017)
Jason is hands down the best realtor we have ever dealt with. Super helpful and knowledgeable. He is always available to help you and can cater very well to you schedule. Extremely hardworking. We don't know how we would have gotten through the homebuying process without him. He keeps your interests in mind
-Mark & Sarah Aston , First Time Home Buyers, Conway SC (2017)
Jason is so wonderful to work with, he assisted me in purchasing my first home four years ago. I gave him a list of "must haves" for a home and he found my dream home that checked off everything on my list. Recently I wanted to sale my house and Jason listed it for me. Jason sold my house just a little over 2 months of being on the market and already found my next house I am purchasing. Jason is a pleasure to work with and is very quick in responding to any questions or concerns you have when buying. Jason goes above and beyond to get to know you, what you are looking for, what types of things you want in a home, and works within your budget! Jason is not only my realtor, but now is like my family.
-Seller and Buyer, Brandi Nobles (SC)
Jason's overall knowledge of the area and the local market are outstanding! His list of recommended professionals to help with the purchase and follow through are spot on also!
-Buyer and Seller , Lee & Tim Ready (Myrtle Beach SC) December 2016 and December 2017
Jason helped us find our forever home in Myrtle Beach. He listened to what we wanted in a home and found exactly that home. Jason cares about his clients and sends weather updates when storms are in the area to give us peace of mind that our home is safe.Jason is not only our real estate professional he's our friend and has become part of our family. Believe me when I tell you, you will not find anyone who will work harder and care more deeply about your needs then Jason Potter.
Seller and Buyer - Karin & Keith Lindsley (2014 and 2017)
In 2014 we thought we would check the options available for purchasing a home in Little River, SC. A random search for a realtor brought Jason Potter into our lives. Allen & I consider Jason to be very professional, and moreover, he was kind and patient. We had several hurdles with our first choice and had to look for another property -- Jason stayed in touch and available; he ultimately found us a home which we are delighted with and in the perfect area for our interests.
-Janice & Allen Gossett , Little River, SC
Jason was great to work with! He came highly recommended from a friend who recently made a purchase in NMB and we were very happy with our experience. He was easy to communicate with and always responsive! I would recommend him for anyone looking to purchase a home!
Buyer - Shannon Aldridge (2016)
Jason was a great resource when we were looking to buy a retirement home in SC. He provided us several options and helped us determine the best option based on our desires. As we entered into a lease to rent out our home, Jason has continued to be a resource to us as we plan our path towards retirement and help us reach our ultimate goals. Definitely the honest broker!
-Lincoln Lawrence, MD (Fall 2016)
Jason helped me purchase our dream vacation condo in North Myrtle Beach. Jason gave me his utmost attention in listening to my wants and turned it into my realty. He was available to my every question at all times of the day. He helped navigate the process of being an out of state buyer. He went above and beyond in all areas! He was the most professional realtor I have ever dealt with and wouldn't hesitate to choose him as your first choice realtor
- Donna Babineau , MA (October 2016)
Jason spent a lot of time helping find my new and first condo He came and picked me up from the airport not 1 time but 3 time he spent many hours helping me it was my first time he was great help Thanks Jason Potter
Buyer- Dennis Breeden , VA (October 2016)
We have have been working with Jason for well over a year. He is the most professional and responsive agent we have ever worked with. He is an expert in the area, is a pleasure to deal with, and has helped us with all of our real estate needs!
Buyer & Seller -David & Allegra Abramowitz , NJ (September 2016)
Jason made first time home buying a breeze. Very knowledgeable and he gave me great recommendations for mortgage and home inspection companies. Jason kept me updated on homes that were in my price range.
Buyer- Iris Shetterly, SC (September 2016)
Grand Strand Coastal Realty Jason Potter did an awesome job in helping me find my house and stayed with me threw the whole process I am very happy with them and my home
Buyer- John Long , MA (September 2016)
Jason has helped us buy four houses in Myrtle Beach over the past five years, most recently in November 2014. Two investment properties were purchased sight unseen, something I would NEVER trust to another realtor! Jason goes way beyond what normal realtor "duties" entail especially when it comes to long distance purchases, as we have not been present for any of our closings. He has met with carpet installers, HVAC professionals and insect/home inspectors all on our behalf. His negotiating skills are spot on and the ONLY reason we were able to make the last purchase. We have recommended Jason to friends who have had equal success in their purchases. I'm not sure if there will be a fifth house purchase in our future, but I certainly know who we'll use again if there is.
-Mike & Mary P. ( most recent closing 12/29/14)
We first came in contact with Chris when we googled "real estate in Myrtle Beach". He responded to our search and we started a correspondence both personally and by email/phone that lasted approximately three years before coming to fruition with our purchase of our condo in Myrtle Beach. Over this period Chris kept us updated with emails on what was available using the criteria we provided of what we were looking for. We received updates on a regular almost daily basis and if we saw something we had an interest in we would make arrangements to come to Myrtle Beach to check it out. When we put our house on the market it sold quicker than we anticipated and Chris was right there on the spot to help us get under contract on our current home. We were scheduled to go on a cruise during the transition of selling our old home and closing on the new one. While we were cruising Chris worked closely with our mortgage company and the closing agent to ensure a smooth worry free closing. We have recommended Chris and his company to several of our family and friends as a company you can trust to get the job done.
- Bill & Shirley Evermon (closed on home 5/15/14)
I found Jason Potter, of Grand Strand Coastal Realty, after searching for a vacation home/condo in Myrtle Beach. I had always dreamed of, someday, owning a second home in Myrtle Beach as a place to retire to. I did what everyone does. I searched the web. I found a condo listed with Grand Strand Coastal Realty situated on a golf course within my budget. I called the number listed and spoke with Jason Potter. Little did I know that my life would change forever and that dreams really do come true, sometimes.
"He had me at hello"! On my very first phone call to Jason, one of many, I might add, he spent what seemed to be an hour, inquiring what I really was interested in. He educated me about the current market and helped guide me to understand what I was really looking for. He helped me realize that what I truly was looking for was NOT the property he was listing , but in fact, what I wanted was an ocean front condo. From our first encounter, I knew Jason was something special. The shear fact that he did not selfishly try to sell me the property that he was offering, but instead, try to help me understand what I was looking for, speaks volumes of Jason character. He took the time to explain to a total stranger, what, I'm sure was valuable time to him.
"Let the fun begin." After several calls, all of which Jason was ALWAYS available to speak to me, and several emails of property lists at all hours of the day and night, he arraigned several viewings of properties while I was vacationing in Myrtle Beach. The week was a whirlwind. Jason went above and beyond and always made me feel that I was his only client. He was energetic, educated, and truly devoted to his passion of selling real estate. I think the one thing that impressed me the most was that he was always available! He, on several occasions, went above and beyond to help me understand the whole process. He acted as my buyer broker advocate and was unbelievably easy to talk to, ask questions to, act as my sounding board. He truly worked for me.
"A diamond in the rough". Ultimately, I purchased the condo of my dreams. A three bedroom ocean front condo, which as Jason stated, "needs a little love." Jason helped hone in and fine tune what was the best condo for me and I hope will be the purchase of my lifetime. Throughout the process Jason was unbelievable. He always answered that long lengthy question or that stupid little comment. He went to bat for me and very diplomatically kept me in line when I needed it. He held my hand through the whole process. He went above and beyond my wildest expectations of what a realtor should do for his client. I would not hesitate to recommend Jason Potter as the best!
Donna B. (closed on home 5/29/2015)
We were introduced to Jason Potter around April, 2011. Jason is not only a thorough professional at providing suggestions based on the budget and the requirements, he is also extremely personable. Throughout our interactions with him, we never felt pressured to reach a decision, instead Jason took the time and effort to research and substantiate his recommendations with facts and shared his opinions . When to bid , how much to bid for, when to back out was always well thought and researched. He always acted in favor of our interests to the point of actually saving us money for the condo/house we finally bought in the end of July. The most delightful experience was the fact that we only had to show up for the house tours. Everything else including setting up inspections with inspectors and preparing the agreements was done by him. I would recommend Jason without any second thought to prospective buyers and can guarantee a similar experience that I had with him. -
Denny and Carol - PA (most recent closing 8/14/14)
Awesome...seller ready to close.. but Chris said No!
What can I say about Chris long.
Seller did not complete the stuff he promised... 24 hrs later.. Job 90% complete.. And a letter indicating contractor would complete within 30 days...
Having retired from owning a very successful business, I was really please at the customer service..
He was not selling our home or anyone else's.
We hired him as a "buyer Broker".. You need to have someone representing your interest, when purchasing a home or business. They know the law, and it does not cost you one cent.. Chris went over an above the call of duty. He is smart,a great lister.. Wonderful sense of humor.. And has family values. He flagged stuff that I missed, and I would suggest you talk with him about your needs..You will be pleased.
-Ron (closed on home 11/19/13)
My husband and I first came across Jason Potter on a search for a vacation condo in Myrtle Beach. I had filled out a form requesting more info on a property and Jason responded quickly with the information. He consistently answered any questions I had about different properties very quickly, and was able to guide us towards areas that he felt met what we were looking for. Jason was also very willing to meet us on our time frame, for when we would be in the Myrtle Beach area, to look at properties.
Jason is a breath of fresh air, and is very easy to work with! He's honest, hard working and dependable. I can trust Jason to be honest with me about properties I ask him about, and not misrepresent their condition! We were so impressed with him that we are currently searching for other properties with him again in Myrtle Beach! Obviously, I highly recommend him.
- Michelle Brown (closed on home 11/28/11)
We worked with Jason two years ago (2013) in finding the perfect home for us in Myrtle Beach. Jason promptly responded to an inquiry we placed on line about a home that was listed on a real estate site. He interviewed us thoroughly about what we were looking for, our time-line and budget. That very day he sent us several listings that met our qualifications and continued to update us on a regular basis. Once we selected the properties that interested us, he scheduled viewings and took us to see the homes in a very timely manner.
Jason was very knowledgeable about the real estate market and current trends. He negotiated an excellent price for us on the home we selected. Once we made a selection he continued his support with assisting us to find a mortgage lender, that helped us settle within 30 days, home inspector, insurance brokers and settlement lawyers.
We feel confident in recommending Grand Strand Coastal Realty and Jason Potter and have recommended him to friends that are looking to move into the area.
- Jim and Donna R. (closed on home 2/28/13)
I came across Chris Long in a Myrtle Beach real estate magazine . I called him and he immediately started looking to find our dream home. By the time we went to the beach he had a whole itinerary for us.
Chris is very patient and pleasant he took us to see many properties, then one day he said I have the perfect property for you and he did! Just from listening to us and watching our likes and dislikes he found the perfect home.
He held our hand through the whole process watching out for us and giving us good advice, especially since we weren't from the area. He actually went out of his way quite a few times. We were so happy to have Chris as our realtor. I highly recommend Chris, he will do his very best to make you happy just as he did with us.
I became interested in a beach front condo in Myrtle Beach, SC a little over a year ago. As I checked listings online I fortunately made contact with Mr. Jason Potter and his company Grand Strand Coastal Realty. I had a limited budget and some very specific requirements for the ideal condo. Because of previous vacations at one specific property that had all the things I was asking for I requested that Mr. Potter attempt to locate a condo in that building. He went to work immediately sending me information on the available condos. The prices of the condos were more than I was able to pay but I was assured by Mr. Potter that we would find the right condo at the right price. We made an offer well below asking price on one condo but the offer was turned down by the seller. In the meantime several condos sold for more than I was willing to pay. Mr. Potter continued to keep me informed as other condos in the preferred building became available and all the while assuring me that we would be able to own a condo in this specific property. I continued to get updates from Mr. Potter on activity at this property as far as units listed for sale and units sold. In a few weeks Mr. Potter contacted me excited that a condo was being listed as a short sale property and he felt we could purchase the condo for the amount originally budgeted. I took too long deciding to make an offer and the condo was sold to someone else. I was very disappointed and again felt we would never be able to afford an ocean front condo but Mr. Potter assured me he would continue to try to make it happen. He was relentless in his efforts to locate a condo in the building I specified and continued to send me updates of purchase and sale activity at that property. In a few weeks Mr. Potter contacted me with information on another short sale property and this time I did not delay. We purchased a one bedroom ocean front condo in the property I had specified and Mr. Potter took care of all the necessary details to make it happen. Mr. Potter and Grand Strand Coastal Realty are the most knowledgeable and hard working real estate firm in the Myrtle Beach area.
My career caused me to move frequently so I have purchased many houses during my life. I have never experienced great service like Grand Strand Coastal Realty provides. Mr. Potter is so knowledgeable about every aspect of the Myrtle Beach realty market. Over one year later, at my request, I still get information from Mr. Potter about condos listed and sold at the property where my condo is located so I can keep up with the market.
Ken Honeycutt – Trinity, NC (closed on home 8/28/2013)
It was a five-star experience with Jason Potter!
We got Jason's name through a friend whom he had helped purchase a home in Myrtle Beach. As we neared our own trip to MB from the Northeast to begin our search for home we contacted Jason who, within hours, sent us pictures of dozens of potential places that met our criteria.
When we arrived in MB, Jason suggested that we drive around at our own pace to get feel for the various areas and contact him when we were ready. As it turned out, we weren't ready at that time to get into serious house hunting; we contacted him and he graciously asked us to keep him in mind when we were.
The next day we (accidentally) found a condo that fit our needs but we didn't make a decision on it for another week. We spoke with Jason and he offered to be our "agent on the ground" - to handle the buyer/seller negotiations as well as all the other stuff that buying a house entails. He provided names of local financial institutions, inspectors and others that we could look into; and when we selected them, he worked as our rep to make sure they were doing what needed to be done on a timely basis. Through his hard work and diligence, not only did we close within 30 days, we saved several thousand dollars on the deal.

Jason was available whenever we needed him and responded to our request/needs promptly. He is the epitome of what you want your real estate agent to be.
JDG, NY (closed on home 12/31/2014)
Dear Jason:
We just wanted to finally drop you a note to tell you how thrilled we are with our home purchase in Myrtle Beach. Waterford Plantation is a great neighborhood to live in. We have made so many new friends. Your help was invaluable in finding the right home in the right location. Your local knowledge of the market help to put our minds at ease that we would not make a mistake when finding our new home.
Moving from a different area can be scary, and frustrating when you are researching neighborhoods, and locations. Your expertise of every area we considered really allowed us to understand the Grand Strand and decide on the perfect location. Your patience with our marathon days of looking at as many as 12 or 13, even 14 houses in one day gave Marti and I the opportunity to see and discuss each property without losing sight of our common goal.
We are completely satisfied with our choice to use you and your company to help make our move to Myrtle Beach one of the smoothest and easiest we have ever gone through. We would be happy to be used as a reference for any future client.
Sincerely
Steve and Marti Brooks --Waterford Plantation---Myrtle Beach, SC (closd on home 8/22/14)
My name is Karin Lindsley. My husband Keith and I first met Jason Potter 3 years ago when we decided to purchase our vacation home in Myrtle Beach.
I was on my computer searching properties on Jason's web site and had just registered to receive specific listing when my home phone rang and it was Jason on the other end of the phone. He happened to be on the computer as well and saw that I was searching so he called. I have to say at first I thought it was a little creepy, haha, but he was the first out of 3 realtors to respond.
Jason listened to what I wanted for my perfect vacation home, the location, size, and value. We had several conversations and emails back and forth after that to pin point and narrow down the choices. He allowed me to keep looking along with him which made feel like a part of the process. Jason valued my opinion and always listened to all of our needs.
When we arrived in Myrtle Beach to go look at the properties we had settled on Jason's knowledge of the area proved invaluable. We quickly felt right at home with Jason and trusted his opinion.
To this day we consider Jason our friend and we wouldn't trust our real estate needs to anyone else. We have recommended Jason to all of our friends and to anyone who talks about moving or purchasing in Myrtle Beach.
The house we picked in Myrtle Beach is our forever home thanks to Jason.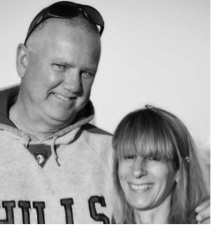 (Closed on home 8/22/2011)
I found Jason online after searching various sites as part of the early stages of looking into buying a second home in Myrtle Beach. From the first contacts that I had with Jason I felt that I had the right man for the job. He was uniformly positive, energetic, and focused. I prefer someone who listens and gets right to the point. Jason provided a quick education into the greater Myrtle Beach area and then helped us bring definition to what we were looking for in terms of a second home. He made the most of the limited time that we had to travel to Myrtle Beach to actually look at properties. Jason made the experience enjoyable, but our time was always used efficiently. Ultimately, he helped us find a house that was far better than what we could have hoped for. I would also like to add that Jason has helped us repeatedly in the two plus years since the purchase with ideas and information that have been particularly helpful for people who do not live full-time in the area. I offer my unqualified recommendation for Jason and Grand Strand Coastal Realty.
Richard Wilson (closed on home 11/26/12)